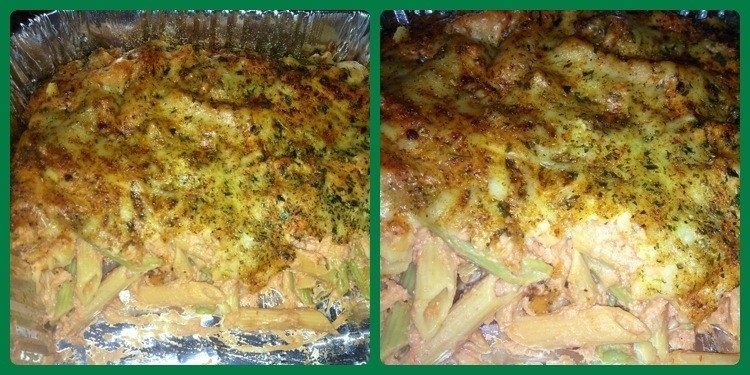 INGREDIENTS:
16 oz Package Tricolor Penne or Ziti Pasta boiled according to package
15 oz Ricotta Cheese
1 lb Shredded Mozzarella Cheese
1 Egg Beaten
1 Jar Miur Glen Pasta Sauce
1/4 Cup Parmesan Cheese
DIRECTIONS:
In a medium bowl mix pasta with ricotta cheese, sauce, 3/4 of mozzarella and egg. Heat oven to 375F. Lightly grease a 9×13″ baking dish with cooking spray. Spoon mixture, top with parmesan and the rest of mozzarella cheese. Bake for 30 min. Let stand for 15 min before serving.