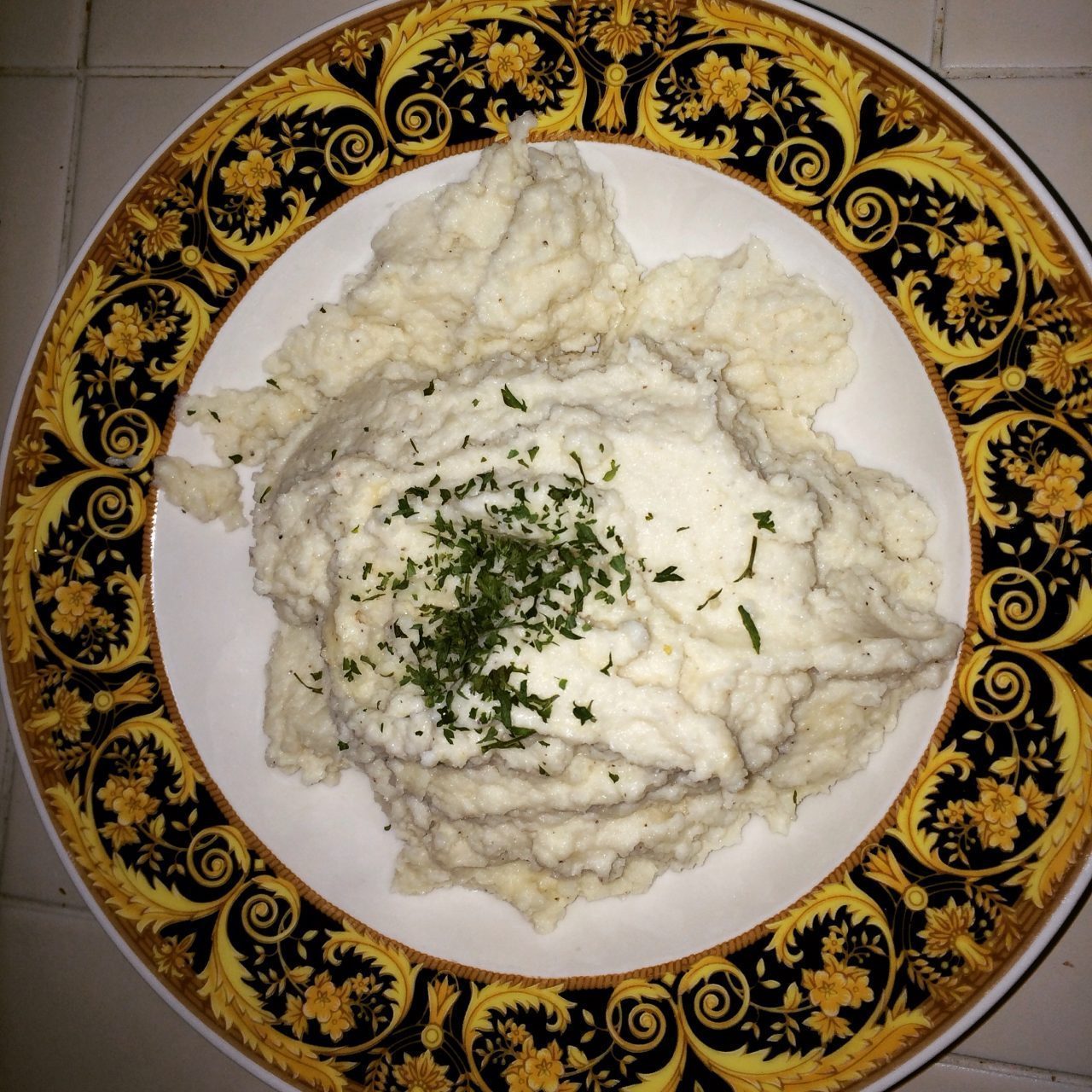 A healthy alternative to mashed potatoes….the taste is just out-of-this- world delicious! Im going to probably be choosing this over potatoes for a while. Especially since its 130 calories per serving!
INGREDIENTS:
1 medium size Cauliflower head
1 Tbsp Vegan Cream Cheese
3 Tbsp Vegan Butter or Shortening
1/4 Cup Grated Parmesan or 2 Tbsp Nutritional Yeast
1/2 tsp Sea Salt
1 clove garlic minced
1/4 tsp finely ground black pepper
INGREDIENTS:
Clean cauliflower florets and put in a pot with water. Bring to a boil and boil for 6 minutes or until tender. Drain completely and pat dry with paper towels. Add to a bowl with remaining ingredients. Using an immersion blender or food processor, blend until smooth. Garnish with any herb. Enjoy!