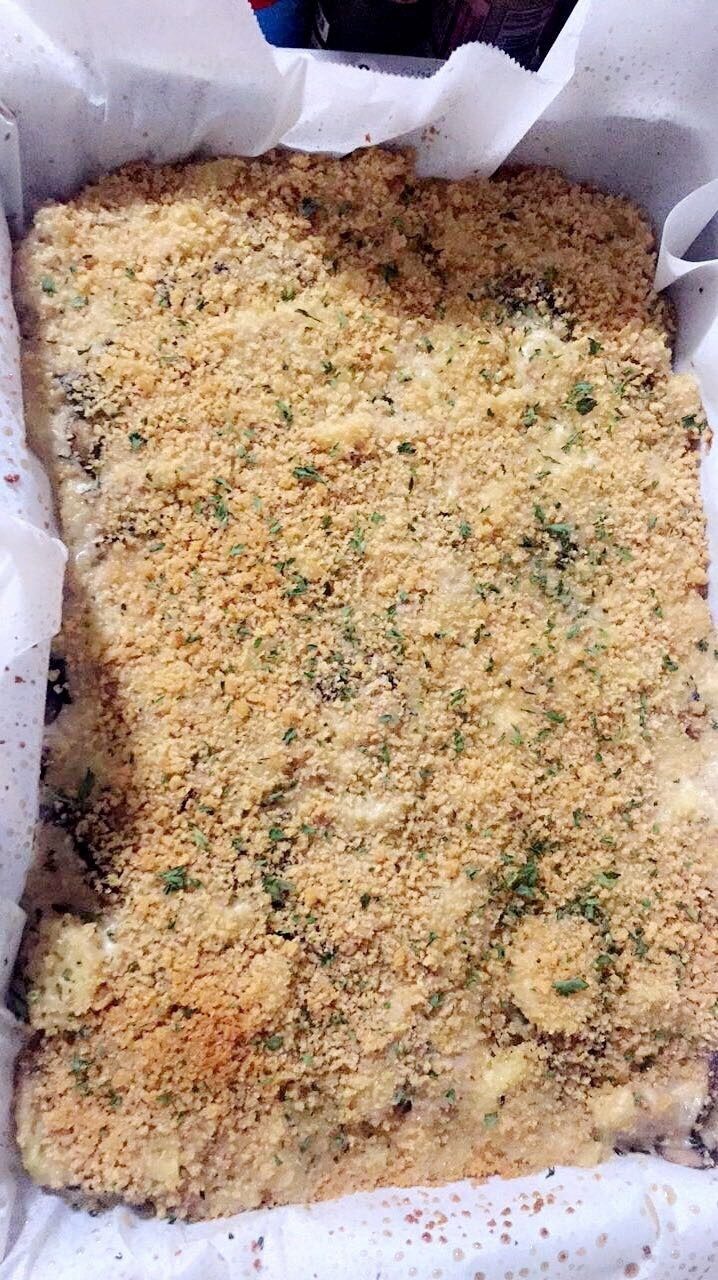 INSTRUCTIONS:
12-14oz. Package of Pasta, cooked to al dente (any shape will do)
For the Béchamel sauce:
4 Tbsp Unsalted butter
1/4 cup unbleached flour
3 -1/2 cups Milk (I used 1%)
3/4 tsp dried oregano
3/4 tsp dried basil
dash of thyme
Salt to taste
1/2 cup grated Parmesan
1 cup shredded part skim mozzarella
2 cups sliced Bella mushrooms
2 shallots, diced finely
1 Tbsp avocado oil
1 (7oz.) can of tuna in water, drained well, flaked
1/3 cup whole wheat Panko bread crumbs
Olive oil cooking spray
2 Tbsp Dried Parsley for Topping
INSTRUCTIONS:
Heat oven to 350F. Line a 9×13 baking pan with parchment paper and grease with cooking spray.
In a 10″ frying pan. Add oil and sautéed the shallots until softened, add mushrooms and 1/4 tsp salt and sautéed until softened. Set aside.
In a medium saucepan, melt the butter and whisk in the flour until completely incorporated. Whisk in the milk very slowly. Bring to a boil and whisk consistently for 5-10 min until thickened. Add the Parmesan cheese, mushrooms mixture, mozzarella cheese and flaked tuna. Pour into baking pan. Sprinkle with panko crumbs and spray with olive oil. Bake for 25 min uncovered. Enjoy.