Seared Brussels Sprouts
August 7th, 2019 | Posted by in
Appetizers
|
Lunch/Dinner
|
Thanksgiving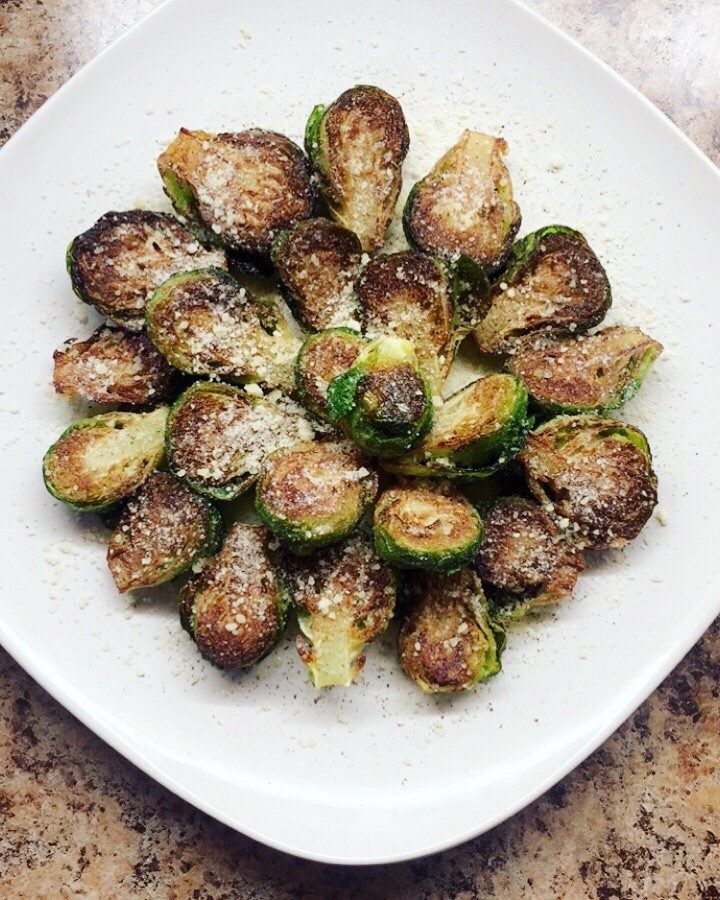 INGREDIENTS:
1 bag Trader Joe's Organic Brussels Sprouts, stems trimmed and sliced in half (put all loose leaves aside)
2-1/2 Tbsp Avocado Oil, divided
1-2 Tbsp Parmesan Cheese
Himalayan Salt to taste
Pepper to taste
Paper plate for oil absorbing
DIRECTIONS:
Heat pan with oil and put all Brussels sprouts in hot pan cut side down and sear on medium low heat until nice and crispy. About 5 min. Flip and sear for another 4-5 min.
Transfer onto paper plate so all the residual oil can be absorbed onto the plate. Sprinkle with some salt and pepper to taste. Don't put too much salt because the Parmesan cheese is already very salty. Then sprinkle with some Parmesan on top. That's it! Easy Peesy!
**I got this recipe from Tracy DiMarco Epstein on her Instagram account @TracyDiMarcoEps
Seared Brussels Sprouts

,
You can follow any responses to this entry through the RSS 2.0 You can leave a response, or trackback.