Homemade Creamy Caesar Dressing
March 1st, 2016 | Posted by in
Italian Cuisine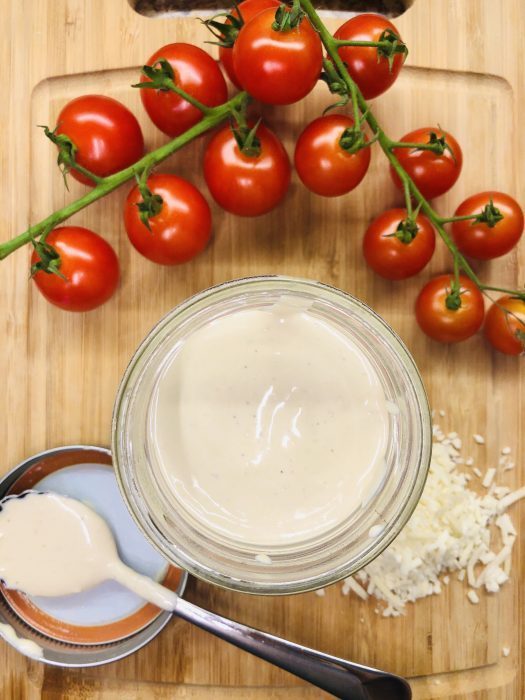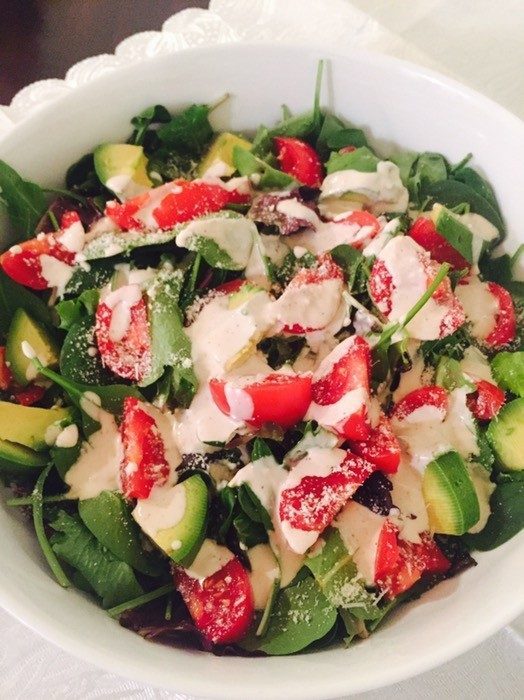 Over the years I started to realize that conveniently available manufactured bottled dressings are just full of synthetic fillers, flavors and unnecessary ingredients. Therefore, I been making my own authentic Caesar dressing for quite a few years and it so yummy! This dressing will be a staple in your fridge. Try it today!
INGREDIENTS:
1-1/2 tsp anchovy paste or 2 fillets chopped finely
2 fresh garlic cloves, minced
1 cup organic mayonnaise
1⁄4 cup low fat buttermilk
1⁄3 cup grated parmesan cheese
2 tablespoons fresh squeezed lemon juice
2 Tsp Dijon mustard
1/4 tsp Finely ground black pepper
1 tsp Worcestershire sauce
DIRECTIONS:
Whisk all ingredients in a bowl or measuring cup and store in a glass jar with a tight fitting cap in the fridge for up to 3 weeks. Enjoy!
**adapated recipe from FOOD.
Homemade Creamy Caesar Dressing

,
You can follow any responses to this entry through the RSS 2.0 You can leave a response, or trackback.