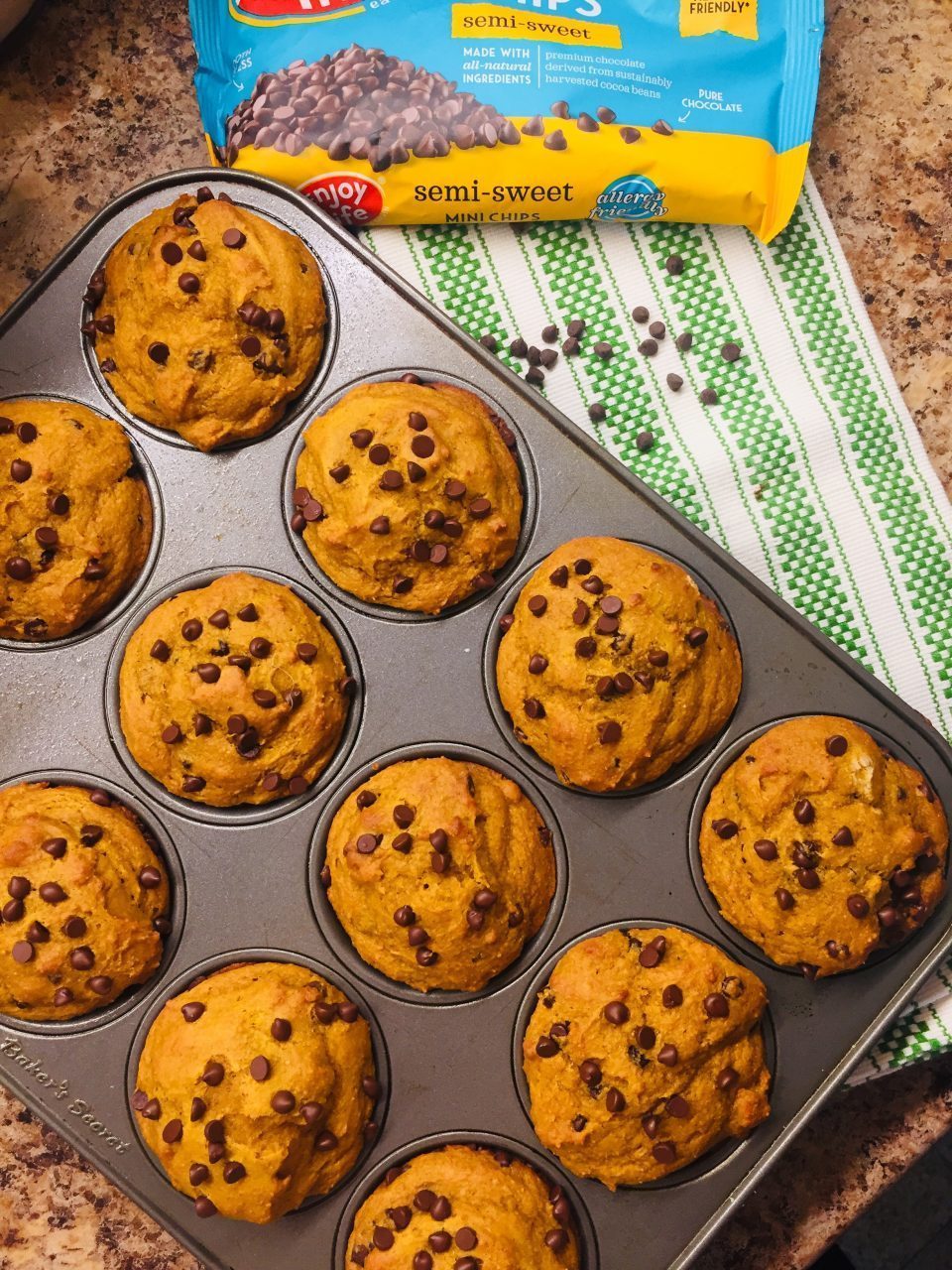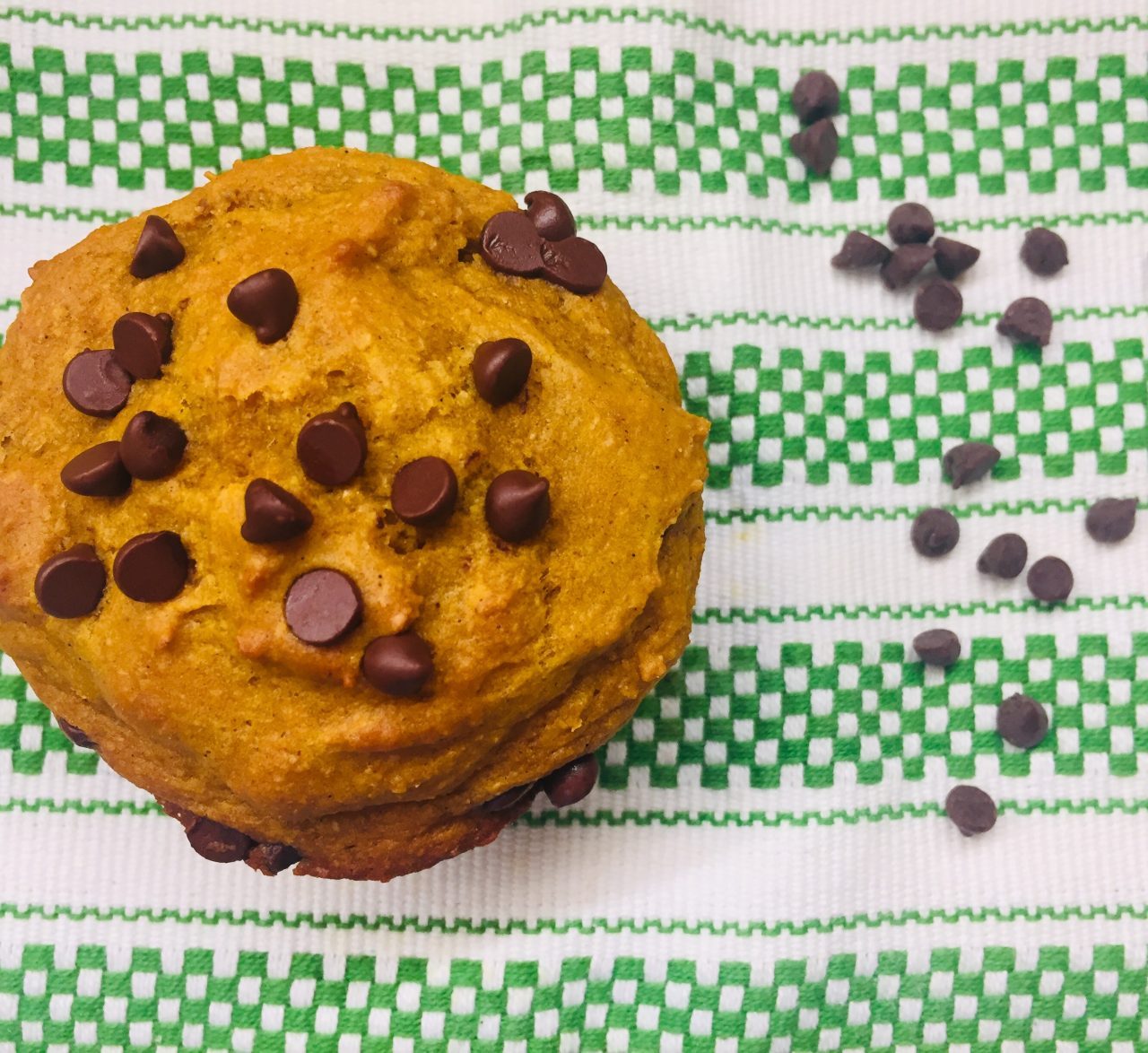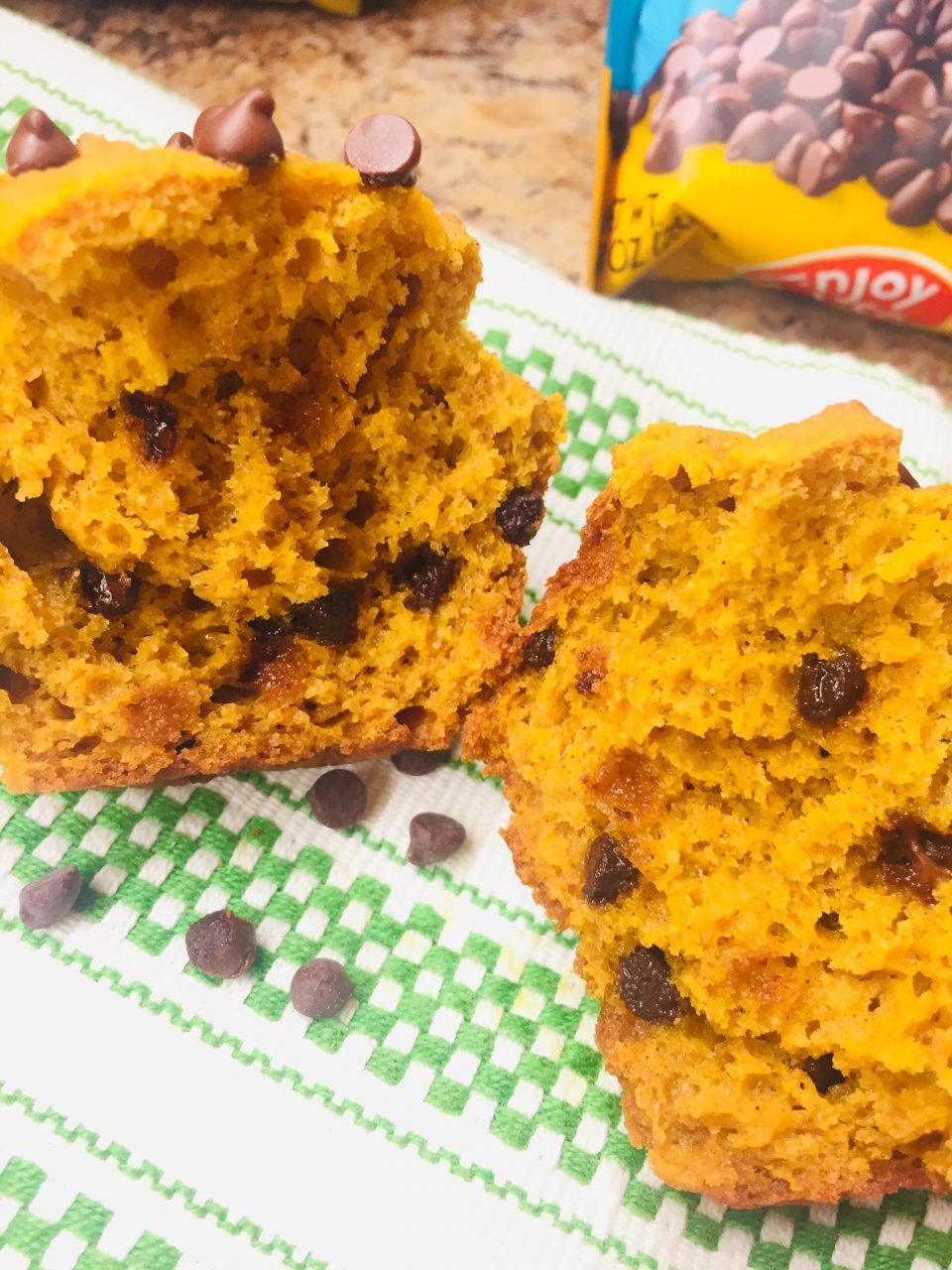 INGREDIENTS:
2 Cups Kodiak Cakes Power Protein Flapjack & Waffle mix
1 Can Organic Pumpkin Puree
1 Egg
1 tsp Vanilla Bean Paste or Extract
1 tsp baking soda
1-1/4 tsp Pumpkin Pie Spice
1/4 cup maple syrup or honey
1/4 cup coconut oil, melted
1/2 cup Mini Semi-Sweet Chocolate Chips
DIRECTIONS;
Heat oven to 350F.
In a mixing bowl, whisk together the kodiak cakes flour, baking soda and pumpkin pie pie. Add pumpkin, egg, vanilla, and maple syrup. Mix to combine. Stir in the oil until incorporated well. Stir in chocolate chips. Scoop evenly among muffin tins that have been sprayed well with baking spray.
Bake for 20-22 min or until tester comes out clean. Enjoy!
Original recipe was adapted from Boys Ahoy.