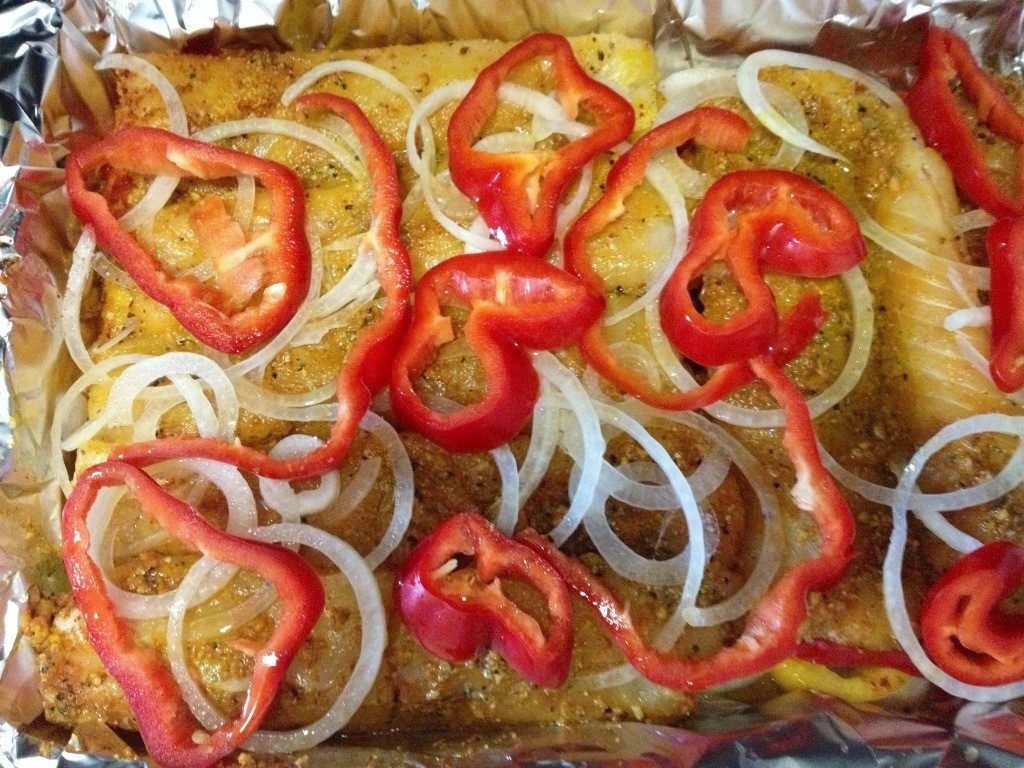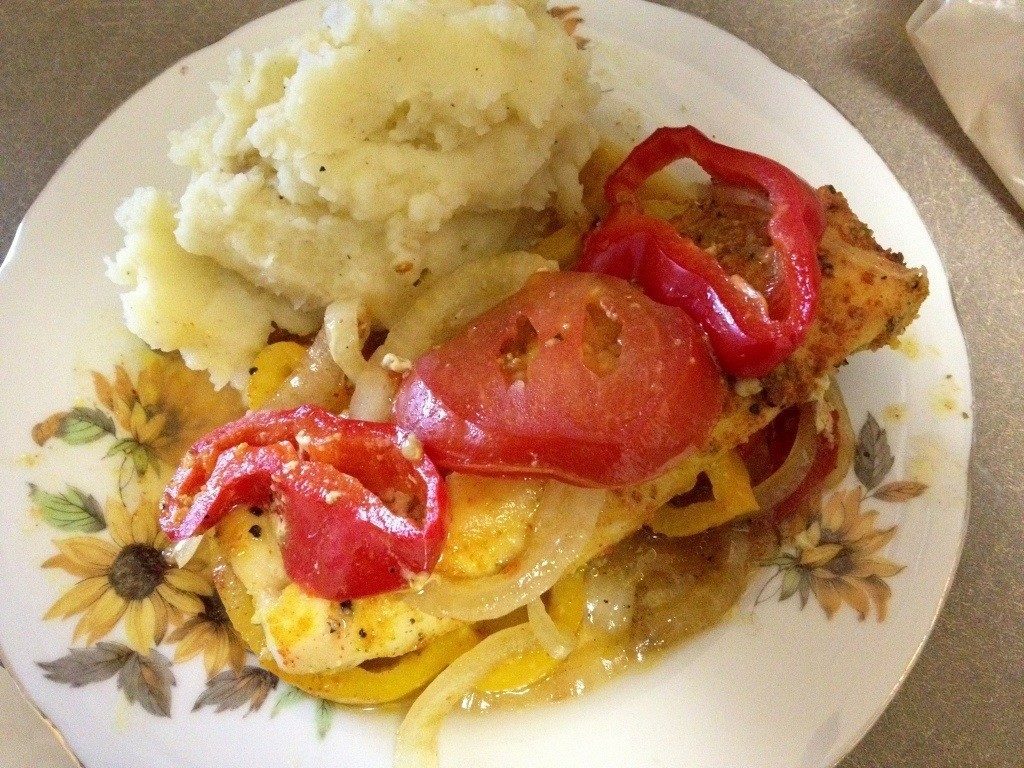 I have always loved a mild tasting fish such as haddock or cod….while shopping for fish at the market someone told me Hake loins have the same flaky texture as cod and just as mild tasting not to mention easy to prepare. I decided to give it a try. It is crucial to season the fish before cooking since it tends to be on the bland side.
INGREDIENTS:
8 -5oz. Hake loin Fillets
1 Bell pepper cut into rings
1 Vidallia Onion Cut into thin rings
1/4 cup Extra virgin Olive oil
1/2 tsp salt
2 tsp smoked paprika
1 Tbsp Mrs. Dash Garlic & Herb seasoning
1 tsp finely ground black pepper
1 Heirloom Tomato sliced
1 lemon sliced
DIRECTIONS:
Heat oven to 400F. Using a standard foil pan,grease with 1 Tbsp Olive Oil. Layer half of raw onion rings covering the entire base then half of the bell pepper,tomato slices and lemon. Season fillets with the salt, and spices. Drizzle and brush them with the rest of the oil. Carefully lay them side by side on top of the lemon slices and top them off with the rest of the raw onion rings and bell pepper rings. Bake for 15-20 min or until fish is flaky.
 8 Servings

Amount Per Serving


  Calories

346.1

  Total Fat

13.7

 g

  Saturated Fat

4.7

 g

  Polyunsaturated Fat

1.0

 g

  Monounsaturated Fat

6.7

 g

  Cholesterol

60.5

 mg

  Sodium

220.8

 mg

  Potassium

775.1

 mg

  Total Carbohydrate

30.1

 g

  Dietary Fiber

4.6

 g

  Sugars

3.0

 g

  Protein

27.3

 g
Baked Hake Loin Fish w/ Veggies

,
You can follow any responses to this entry through the RSS 2.0 You can leave a response, or trackback.